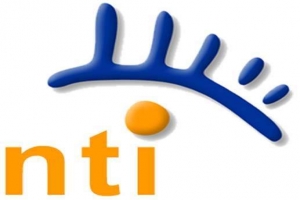 NEW TRENDS INTERNATIONAL

B-600, LAJPAT NAGAR,
244001 MORADABAD
India

phone: 0091-591-2495134
fax: 0091-591-2495134
WE ARE LARGEST/SPECIALIZE MANUFACTURE, EXPORTER, BUYING/SOURCING AGENTS OF FUNERAL ACCESSORIES LIKE (BRASS URNS, ALUMINIUM URNS, WOOD URNS, STAINLESS STEEL URNS, STONE URNS, GRANITE URNS, MARBLE URNS, METAL URNS, CERAMIC URNS, CLAY URNS, GLASS URNS, PET URNS, CEMENTARY URNS, FUNERAL URNS, BURIAL URNS, HUMAN ASH URNS, URNES, URNS, COFFIN HARDWARE, CASKET HARDWARE, COFFIN HANDLES, CASKET HANDLES, FUNERAL JEWELLERY, PHOTO FRAMES, ROSARY, MEMORIAL SIGNS, GRAVEYARD STONES, CHURCH ARTICLES, RELIGIOUS ARTICLES, KEEPSAKES, TOKENS ETC;)

WE DO ALL ABOVE SAID ITEMS IN ANY SIZES & FINISHES LIKE (POLISH, ANTIQUE, SILVERPLATED, PWETER, NICKEL, CROME, ENAMEL PAINT, POWDER COATED IN DIFFERENT COLOURS, RUSTIC, BURNT/WAX, ZINC, COPPER ETC.)

WE ARE ALREADY SUPPLYING OUR QUALITY PRODUCTS IN COMPETATIVE PRICES TO MANY REPUTED AND SMALLER COMPANYS IN EUROPE, USA & AFRICAN COUNTRIES.

WE REQUEST YOU TO PLEASE GIVE US A CHANCE TO SERVE YOUR ESTEEMED COMPANY AND WE ASSURE YOU THAT WE PROVIDE YOU OUR 100% SERVICES ALL THE TIME.
| | |
| --- | --- |
| Products and services of our company: | |